Dental Office Technology
We have designed our office with state-of-the-art equipment to ensure that every Lifestyle Dentistry patient receives the highest level treatment as possible.

Intraoral Camera

An intraoral camera allows the patient a better view into their mouths. You are just one snap shot away from getting a close up shot of your mouth.

Invisalign

Invisalign's clear removable aligners are one of the most popular and modern approaches to straightening teeth. There are numerous options for straightening teeth these days; however, none of the options offer the levels of comfort and convenience that you can find with Invisalign. The Invisalign system uses a series of clear, virtually invisible aligner trays that are to be worn over your teeth. Wearing these aligners will gradually move and shift your teeth into a new location, which has been mapped out for you by your dentist. See more about Invisalign in "Services"

Digital Panograph

A digital pan machine is a better way to provide information while reducing the radiographic exposure experienced by the patient.

Adec Chairs and Equipment

Adec makes great dental chairs, ensuring that the patient is relaxed during their treatment. Patients always comment on how comfortable the chairs are.

Air Abrasion

Air abrasion technology helps clean and prep areas for fillings, helps to clean a crown that has come off before re-cementing it back onto the tooth, or can be used to place sealants by removing the risk of bacteria from being left behind.

Digital Radiography

Digital Radiographs produce x-rays with a much lower dosage of radiation than traditional x-ray machines. The image is a very high quality image that will assist the dentist in diagnosing the patient. Your digital bitewings can be brought up on the TV screen in your room so that you can see everything that the dentist sees.

Ultrasonic Hygiene Therapy

Our hygienists are trained to give every patient of full mouth ultrasonic bath. This is proven to remove more bacteria that just traditional scaling. With the combination of ultrasonic therapy and traditional scaling technique, your oral health will be at its optimal.

Laser Therapy

The soft tissue laser can be used in a wide variety of treatments including: periodontal therapy, cold sore therapy, pulpectomies, and in gingival contouring just to name a few.

Sterilization Centre

Our sterilization centre is the best that dentistry has to offer. It far exceeds all standards necessary and is tested weekly to ensure that all instruments used at Lifestyle Dentistry are 100% clean, every time!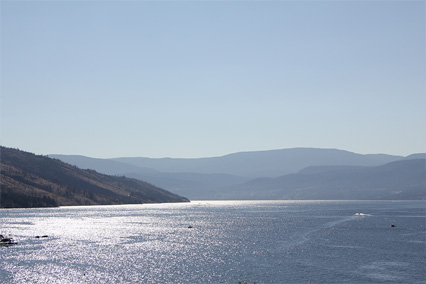 1972 Kane Rd, Suite 105, Kelowna, BC V1V 3C4
Phone: 778-484-2273
Email: smile@ldkelowna.com
OFFICE HOURS:
Mon: 8:30 AM - 5:00 PM
Tues: 8:30 AM - 8:00 PM
Wed: 8:30 AM - 8:00 PM
Thur: 8:30 AM - 5:00 PM
Friday: 8:30 AM - 3:00 PM
*Closed All BC Statutory Holidays
Sid's Story - Everyone treats me so well

I just love coming here. Everyone treats me so well. I look forward to when I have an appointment.

Sid - Age 90