Exceptional Dentistry for Every Lifestyle!
Book an Appointment today by calling 778-484-2273
We are a full service dental office able to provide the dental needs to fit any Kelowna lifestyle. Whatever the patient needs, our dedicated staff here at Lifestyle Dentistry will be sure to take very good care of them and you.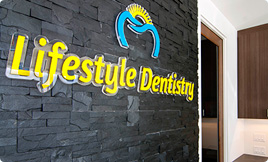 Providing you with a comfortable atmosphere.
We place a real emphasis on providing you with a comfortable atmosphere. Our office has been designed with state-of-the-art equipment and a friendly staff to ensure a pleasurable overall experience.
Read More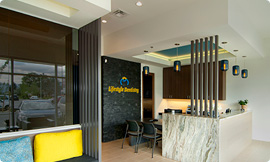 We offer many options and treatment solutions.
There is often many options and treatment solutions that can be explored and discussed. Some people might only require a regular cleaning program, while others may need extensive dental restorations or dental cosmetics.
Read More
OFFICE HOURS:
We are temporarily closed due to the COVID-19 outbreak. For appointments already scheduled, we will call you if it becomes necessary to reschedule. If you have not received a call, please ensure you come to the office on your scheduled day.
Dr. Rootes is friendly and professional. Every time I go to his office he provides me with the knowledge I need to make an informed decision. He only does the work that is necessary and cares about keeping as much of a tooth as he can. I never feel like any question is a stupid question when I am talking to him.

~Shayna
Lifestyle Dentistry Staff Members
Our skilled and dedicated team will take very good care of you and your family.