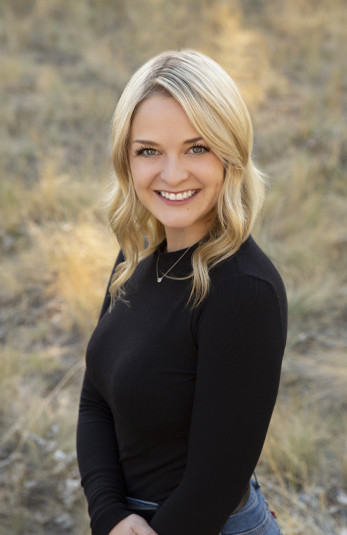 Judi
Registered Dental Hygienist
Judi was born and raised in Kelowna. Although she completed her dental hygiene diploma in Prince George in 2020, Judi quickly returned to the Okanagan as she loves everything that it has to offer. Judi followed in the footsteps of her mother, who was a dental hygienist for many years before she retired. Growing up Judi would spend most days after school at her motherís dental office, and therefore viewed the dental office as a place of comfort. Judi looks to create a positive environment for her patients and strives to provide her them with the education and tools needed to achieve their oral health goals. Judi takes great interest in expanding her dental knowledge, so attending dental conferences and continued education courses is something Judi looks forward to.
When Judi isnít helping her patients at Lifestyle Dentistry, she likes to spend time with her fiancť and their black lab-rottweiler pup. Her days off are spent hiking, camping, going to the beach, or snowboarding at Big White. She also loves playing the acoustic guitar and has a forever growing collection of indoor plants that seem to take up every corner of her house.
Lifestyle Dentistry Staff Members
Our skilled and dedicated team will take very good care of you and your family.