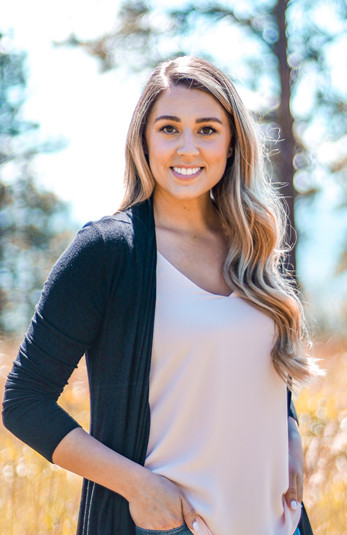 Dr. Caitlin Pointer
Dentist
Born and raised in Toronto, Ontario, Dr. Caitlin Pointer began her studies at the University of Toronto. Following her family's move to the Okanagan in 2011, Caitlin quickly realized what the West Coast had to offer and decided to complete her BSc at UBC Okanagan. She then obtained her MSc in Biology prior to pursuing her DMD at UBC Vancouver, where she received several awards based on character, clinical skills and academic achievement. Dr. Caitlin is a lifelong learner and looks forward to advancing her knowledge and clinical skills through continuing education in various aspects of dentistry.
Dr. Caitlin has now called the Okanagan home for nearly ten years. When not in the clinic assisting patients, she enjoys spending the winters in the mountains and the summers golfing, hiking or on the lake.
Dr. Caitlin prides herself on her thorough communication, gentle technique and providing patient-centered quality care. She incorporates her compassion and integrity with the aim of offering the most comfortable treatment possible. Dr. Caitlin looks forward to meeting you and ensuring your experience with her and the team at Lifestyle Dentistry is a great one!
Lifestyle Dentistry Team
Our skilled and dedicated team will take very good care of you and your family.