TMJ Therapy
The temporomandibular joint is a joint located just in front of your ears and connects the jawbone or mandible to the temporal bone in the skull. Temporomandibular joint disorder is a term that describes either an acute or chronic pain in the temporomandibular joint or the muscles surrounding the joint. Therapy for this particular condition may range greatly from using night guards to protect from clenching and grinding of the teeth, or to more extensive treatment therapies that utilize a TENS machine. Sometimes an oral appliance can be used to help relocate the position of the joint. This is a very complex disease process and our dentists have completed extensive hours of continuing education in order to help you with this common yet difficult problem.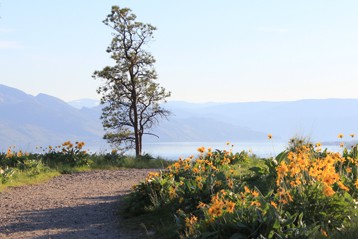 1972 Kane Rd, Suite 105, Kelowna, BC V1V 3C4
Phone: 778-484-2273
Email: smile@ldkelowna.com
OFFICE HOURS:
We are temporarily closed due to the COVID-19 outbreak. For appointments already scheduled, we will call you if it becomes necessary to reschedule. If you have not received a call, please ensure you come to the office on your scheduled day.
Anita's Story - Dr. Rootes wins the award for the best dentist!

"Dr. Rootes wins the award for the best dentist! It's the first time after the freezing came out that I wasn't in pain" - extraction performed

Anita