Night Guards
Custom night guards are designed to fit over your upper or lower teeth to lessen the effects of night time teeth grinding and clenching and to help protect the TMJ. Depending upon your individual needs, custom night guards can be made of hard plastic or soft plastics, or a combination of both. Additionally, custom night guards can be used to correct your bite by allowing for the proper positioning of the teeth.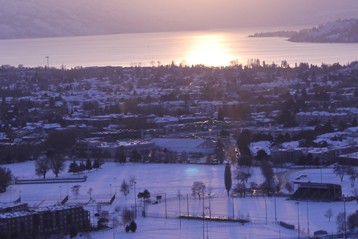 1972 Kane Rd, Suite 105, Kelowna, BC V1V 3C4
Phone: 778-484-2273
Email: smile@ldkelowna.com
OFFICE HOURS:
We are temporarily closed due to the COVID-19 outbreak. For appointments already scheduled, we will call you if it becomes necessary to reschedule. If you have not received a call, please ensure you come to the office on your scheduled day.
Nicole's Story - The dentist is fun!

"I told my friends that cavities don't hurt when you have Dr. Rootes for a dentist."

Nicole - Age 12