Dental Bridges
Called a "fixed bridge" or a "fixed dental prosthesis," a bridge is a type of dental restoration that is used to replace one or more missing teeth. The bridge is built to extend across an area that has no teeth and is often made up of an artificial tooth fused between 2 crowns. This permanent fixture is held in place by your own teeth on each side of the missing teeth or can be held by dental implants. A traditional dental bridge will typically connect to existing teeth on each side of the gap where the tooth is missing.

There are a few types of dental bridges, which may depend upon the location of the missing tooth or teeth, and the current condition of your existing teeth, gums, and mouth. Our dentists here at Lifestyle Dentistry will be able to recommend the most appropriate style of dental bridge for your mouth.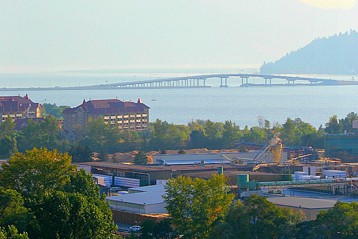 1972 Kane Rd, Suite 105, Kelowna, BC V1V 3C4
Phone: 778-484-2273
Email: smile@ldkelowna.com
OFFICE HOURS:
We are temporarily closed due to the COVID-19 outbreak. For appointments already scheduled, we will call you if it becomes necessary to reschedule. If you have not received a call, please ensure you come to the office on your scheduled day.
Kim's Story - Embarrassed about my front teeth

"Just a quick note to say thank you so much for the work you did on my teeth. My front teeth were something I have always been a bit embarrassed about and I can honestly say that, since having the work done on them, ... more