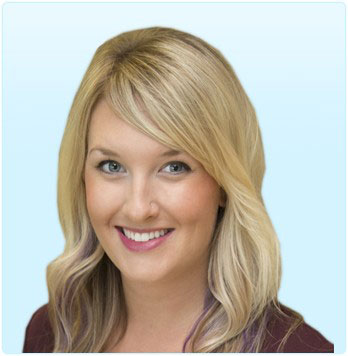 Allie
Dental Hygienist
Allie is our offices dental hygienist. After growing up in Terrace, BC; Allie lived and worked in the Vancouver area before deciding to relocate to the Okanagan. She has always loved dentistry from the time she was a small child, Allie knew that she would pursue this path following her graduation. She started out as a Certified Dental Assistant, before pursuing Dental Hygiene, after a few years in the industry. Allie is very passionate about oral health and preventative care; she is focused on making sure the patientís needs are met. Getting a cleaning from Allie is commonly referred to as "the Allie Experience" because she is very diligent and very thorough, yet remarkably gentle.

Allie loves to spend her time exploring the Okanagan region, going for hikes, reading, and spending time with her family and friends.
Lifestyle Dentistry Staff Members
Our skilled and dedicated team will take very good care of you and your family.