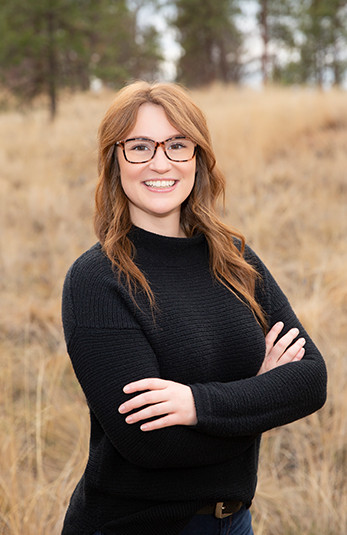 Alisha
Certified Dental Assistant
Meet Alisha! Alisha relocated to Kelowna 5 years ago from the beautiful Shuswap, where she was born and raised. She became interested in the dental industry and was quickly enrolled in the Certified Dental Assistant Program at Okanagan College graduating in 2017. She joined the Lifestyle Dentistry team shortly after completing the CDA program.
Alisha's future goals include taking every opportunity she can to further herself and her education in her field by attending dental conferences and continuing education courses to help her become as knowledgeable as she is passionate about her career.
While Alisha isn't busy assisting her dental team and clients, she enjoys being out in the sunny Okanagan exploring the endless hiking trails. On the off day the sun isn't shinning, she is nose deep in a good book from her forever growing collection. She is part of a large immediate family and has an even larger extended family and spends as much time as she can with them.
If you told Alisha she could not do the one thing that makes her feel accomplished at the end of each day - being a Certified Dental Assistant - she would be an actor on CSI to allow her to follow her childhood dream of collecting forensic evidence, such as finger prints!
Lifestyle Dentistry Staff Members
Our skilled and dedicated team will take very good care of you and your family.